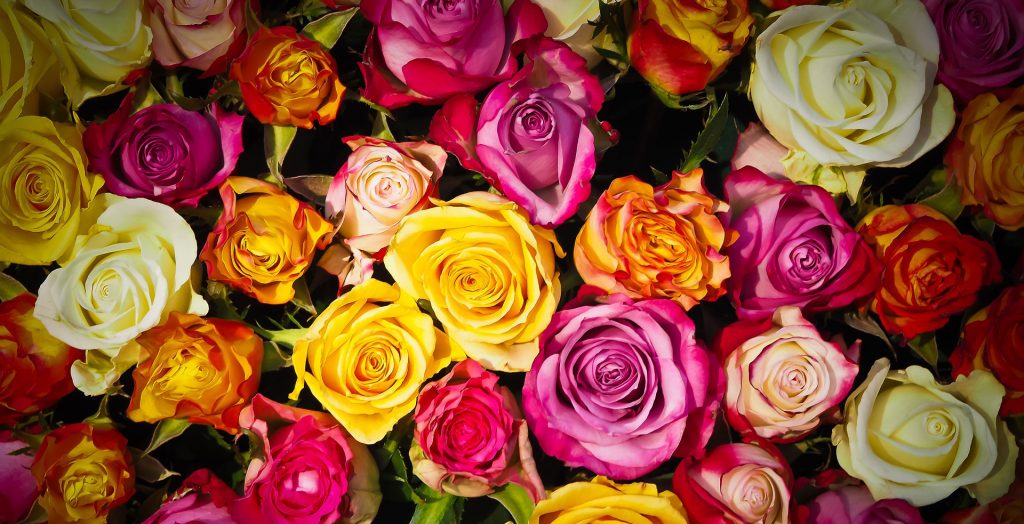 Valentine's Day will be here in just a few days, and we're ready at Centre Point Chidlom preparing the premises for special romantic occasion. Needless to say, there are a few more bouquets of flowers – and particularly roses – scattered about the Bangkok than there usually are. Romance is certainly in the air.
One thing you notice as Valentine's Day approaches is just how many different colours and varieties of roses there are in the world. And of course, no flower is more romantic than a sweet smelling red rose. With that in mind, we've dedicated a blog post to the background and symbolism of red roses.
A Short History of the Red Rose
The roses we share with one another on special occasions like Valentine's Day are the result of thousands of years' worth of cultivation. However, these lovely flowers also occur in the wild. In fact, the Earth's fossil record suggests that roses were in bloom as long as 35 million years ago. Long before the first humans were falling in love and giving one another tokens of affection, roses were making the world a beautiful place to live.
Major cultivation began in China about 5,000 years ago. Those early gardeners worked with pink roses – as these are most common in the wild. But taking those blushing pink blossoms and gradually cultivating them into a brighter red rose was a relatively straightforward job. It didn't take long for red roses to spread across much of the ancient world.
The Red Rose: Meaning and Symbolism
The Ancient Greeks were fond of red roses, and they linked them to Aphrodite, the goddess of love. It seems that even the ancients thought this particular flower was unabashedly romantic. It's interesting to consider that other rose colours – such as the yellow rose, which has only been around for a few hundred years – have taken on various meanings and symbolism over time. But the red rose has long stood for love.
It probably goes without saying that red roses are in particularly high demand this time of year. This may not be the first choice of colour to give to a friend or colleague. But when it comes to letting that special someone know how much you care, nothing is quite as poignant as a delicate bouquet of red roses.
Where to Find Red Roses in Bangkok
Guests at Centre Point Chidlom are spoilt for choice when it comes to access to local shops and facilities. There are many reputable florists operating in the area, including Flora's Secret at Mercury Ville. If you need any assistance finding a local florist or even arranging flower delivery to your room, just let our front-desk staff know.
Likewise, we can also assist with those extra-special romantic touches if you and your partner are planning a romantic escape to Chidlom. For example, with a bit of head notice, we can arrange to scatter a few red rose petals over the bed before you check in. Sometimes, it's the little romantic touches that make all the difference!