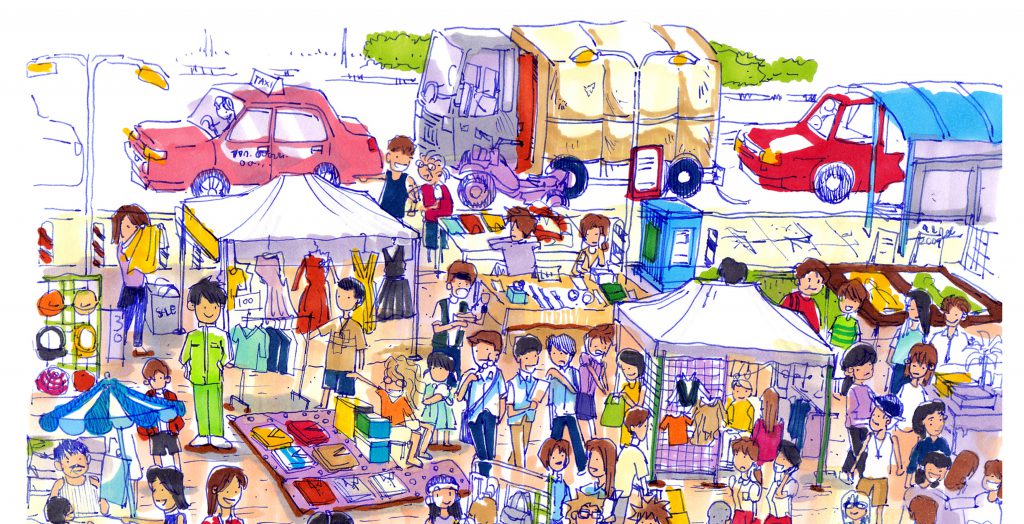 Every night owl's haven in Bangkok is found in the Patpong district. One of the largest outdoor gatherings in the area is the Patpong Night Market. Unlike most open markets, which open during the early morning and close before dinner, the Patpong Night Market opens just as the sun is setting. It continues to stay open until 2am with some vendors staying open a little later. After touring the district and the massive market, you'll understand why these vendors prefer to cater to nocturnal locals and visitors.
A Walk Through the Infamous Night Market       
One of the most visited markets in the capital city of Bangkok is the notorious Patpong Night Market. This market is known for selling cheap clothes, knock-off designer brands, nightlife outfits, and funny souvenirs. This is definitely a great market to shop for priceless souvenirs that will make your friends and family laugh. You can also find casual and comfy clothes at the best prices. Since this is a designated tourist area, be sure to barter and haggle with the vendors.
Whatever ridiculous item you're looking for can be found at this comical night spot. Bright pink backpacks with the face of "Hello Kitty" and cheap gigantic wrist watches can be seen at some of the hundreds of vendor stands. Looking for sunglasses with a unique frame? Handmade purses and bags with the most elaborate stitching? Luckily, you can find all those miscellaneous items here at the Patpong Night Market.
The Nightlife Surroundings of the Market
The mood of the Patpong Night Market is very fitting for the hot nightlife spot. There's various bars to choose from such as bars, karaoke bars, gentlemen's clubs, dance clubs and more. If you are looking for one of the hottest nightclubs in town, be sure to check out Lucifer Disko. This club has a fun, hellish atmosphere. When you walk into the two-leveled club, you will be entranced by the red-eyed demons. They will either be pouring drinks behind the bar or serving alcoholic concoctions on the dance floor. Although they might look scary at first, you'll start to gravitate toward them as you dance to the trance and techno music.
Best Times to Visit the Patpong Market
Luckily, the market is open everyday from 6pm until around 2am. The best time to go is whenever you are ready to let loose and have a drink or two at the many surrounding bars and clubs. If you're looking for a place to crash after your fun night out and around Patpong Market, be sure to check-in at Centre Point Hotel Chidlom. We provide the one of the best accommodations to the Patpong Market and many other fun attractions in the area. Our Chidlom location is near Lumpini Park, which is a beautiful city park with ponds and native flowers. Learn more about how we can make your trip to Bangkok above and beyond.