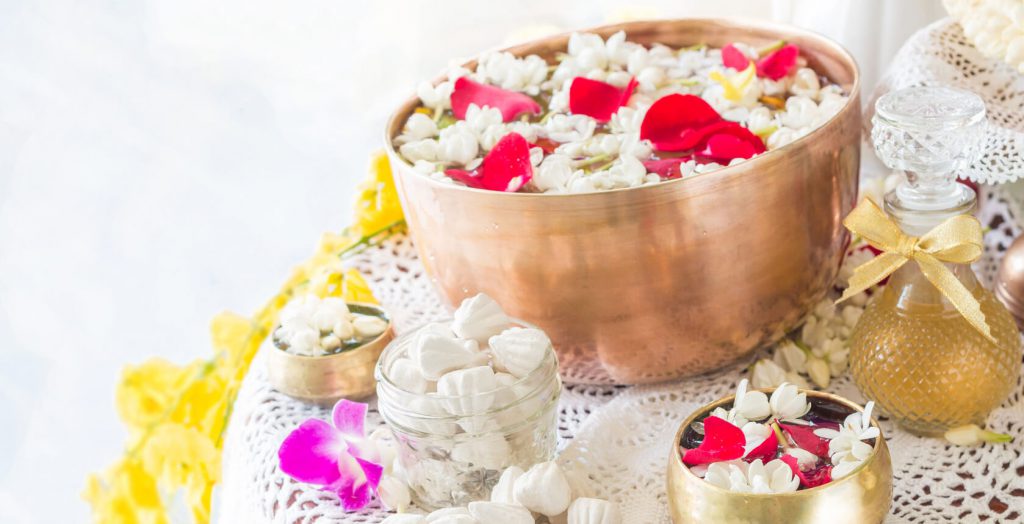 Songkran in Ayutthaya and Central World, Bangkok.
April, one of the hottest months of the year, sees the residents of Thailand go crazy in street parties and friendly water fights. This is during the annual Songkran festival that runs for about three days and is set aside as a national holiday in Thailand to mark the entry in a new year. As you well know having fun is a major part of the Thai culture, but the festival also has religious significance as it is a time when the Buddha is worshiped and cleansed with fragrant water to keep away bad karma. So if you find yourself in Thailand during this period, (April 13th to 19th) take a deep breath, and brace yourself for a very enjoyable time.
During this time, cities such a Bangkok experience a massive exodus, as very many people travel back to their hometowns to celebrate the festival with their family members. Moreover, shops, offices, banks and family run shops are shut down for almost a week, with the exception of shopping malls which remain open. There is also a significant inflow of tourists who come to join in on one of the most festive and colorful times of the year in Thailand. Towns like Ayutthaya, and Central World mall in Bangkok, are no exception to the festive madness, as Songkran is greatly celebrated here in the following ways;
Songkran in Ayutthaya
A popular place to celebrate Songkran is in the ancient city of Phra Nakhon Si Ayutthaya. This less commercial and touristy city provides a quieter Songkran festival while concurrently, brings a unique and exciting experience by having mischievous elephants, an iconic image of Ayutthaya, as part of the whole fiasco. These elephants are mostly found around the Tourism Authority of Thailand building, and this would be the best place to play with them. They are also given large barrels of water which they spray onlookers with. Sounds exciting, doesn't it?
The Songkran festival also features traditional practices and ancient customs which have been observed for centuries. The first day usually starts with Thai locals offering food and drinks to the monks at Wat Mongkon Bophit. This is then followed by an entertaining parade around the city and water fights everywhere.
While in Ayutthaya, visitors get to partake in the traditional ethnic activities like washing the Buddha using water from bamboo pipes and waking up as early as 7 am to offer alms to monks who are robed in saffron in front of the Mongkhon Bophit. All bird and fish which were locked up are also released back into the wild.
Every afternoon, during the entire festival period, water splashing takes place around the town, but especially in front of the old city hall. To get to Ayutthaya, there are buses which depart from Bangkok's MoChit terminal every 25 minutes.
Songkran in Central World.
In Bangkok's Siam district, one of the most popular celebrations of Songkran takes place in front of the modern Central World shopping mall.  Just like in so many parts of Thailand during the daytime, visitors and locals can perform Thai Buddhist rituals such as washing the Buddha statues with fragrant water as a symbol of purifying themselves.
At night, that is where the fun begins! The entire area outside Central World is transformed into a vibrant outdoor concert arena. Very many famous Thai singers line up behind the stage ready to perform to their fans and entertain the crowds.
Here, there are four major zones which are both families friendly and safe during the fiesta. First, there is the Carnival Zone which comes with fun fairground games. Next, there is the Entertainment Zone whereby there are usually free concerts by some of Thailand's top renowned artists like Slot Machine, Joey Boy, AB Normal and many others. Therefore if you love music, then that is the place to be.  There is also Water World, and just as the name suggests, everyone can have maximum fun squirting and splashing water at one another. Re-filling of water at Water World is free of charge, an added bonus. Finally, there is the Foam Party which typically hosts free daytime mini-concerts during the Songkran period.
If you are looking for clean and safe fun, then Central World is the place to be. This is especially because neither alcohol nor powder is allowed in the area during the festival. Moreover, to get into the area, you will need to pass through checkpoints. On top of all that, the location of Central World for the Songkran is perfect, in that if you decide that you need a break from all the heat and the partying, you could always pop into Central World to relax.
We have some great promotions available so book your Songkran stay with us now and enjoy the New Year festivities, in any way you like!