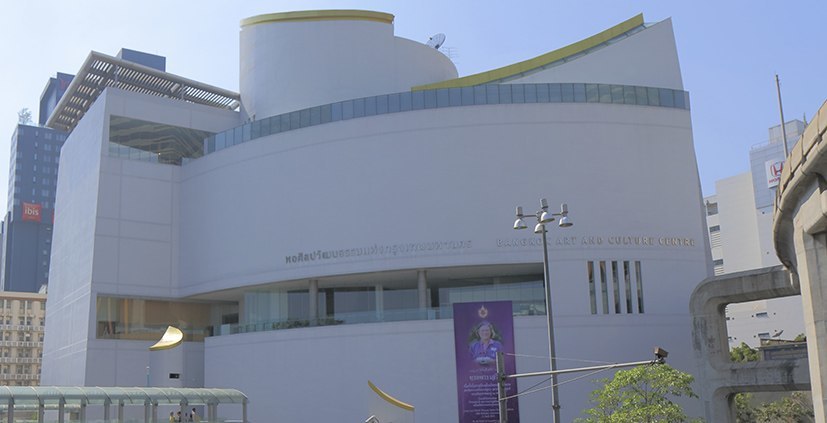 Unseen Museums: Bangkok Art and Culture Centre
Bangkok is a city known for its incredible shopping opportunities, grand Buddhist temples and first-class entertainment scene. But for guests staying in Bangkok at Centre Point Chidlom, museums are often not at the top of their to-do lists. Even so, there are some worthwhile museums in the area – including an outstanding gallery and exhibition space near Centre Point Chidlom.
At Centre Point Hotel Group, our motto is 'Always a Good Time'. We go out of our way to ensure that our guests are comfortable and thoroughly enjoy their stay. One way that we accomplish that is by making recommendations regarding local attractions and activities that guests can enjoy whilst in Bangkok.
To that end, we're writing a series of blog posts on 'Unseen Museums' – or nearby museums that you might otherwise have missed out on visiting. For Centre Point Chidlom, that museum is the Bangkok Art and Culture Centre.
A Hub of Arts and Culture in Bangkok
Rising over the centre of the Pathumwan intersection, the Bangkok Art and Culture Centre bears a strong resemblance to New York's Guggenheim Museum. It features a broad and curved white façade with spiralling walkways inside. This is the hub of Bangkok's art scene, with a wide variety of permanent and rotating exhibits on display.
The centre comprises three floors and features 3,000 square metres of gallery and exhibition space. You'll find a range of contemporary art by local and international artists on display. Furthermore, the BACC also hosts theatre, film and design exhibitions.
Bangkok Art and Culture Centre supports the local arts scene in many ways. Given its prime location in the heart of the city, it offers up-and-coming artists the opportunity to display their work to a broad, international audience. But that's only the beginning. The BACC also seeks to accomplish the following:
Providing cultural programmes for the community that create cultural continuity from the past to the present
Providing the public with cultural resources
Creating a space in which to host cultural dialogue and networking
Inspiring a new generation of artists and cultural ambassadors both in Thailand and abroad
Support Thailand's Burgeoning Arts and Culture Scene
Supporting the BACC is a great way to help bolster the local arts community. That being said, admission is free. With that in mind, you can support the BACC first and foremost through your presence. But you can also patronise on-site shops and cafés – or even purchase some art from a private gallery to take back with you.
If you're planning on staying at Centre Point Chidlom Hotel and would like to visit the BACC, take a moment to visit their website. You can find out what's currently on display and learn more regarding the centre's location and on-site offerings.
And if you'd like to visit, feel free to speak with our staff. They can help you to arrange transport and offer more specific advice regarding this and other attractions in the area.