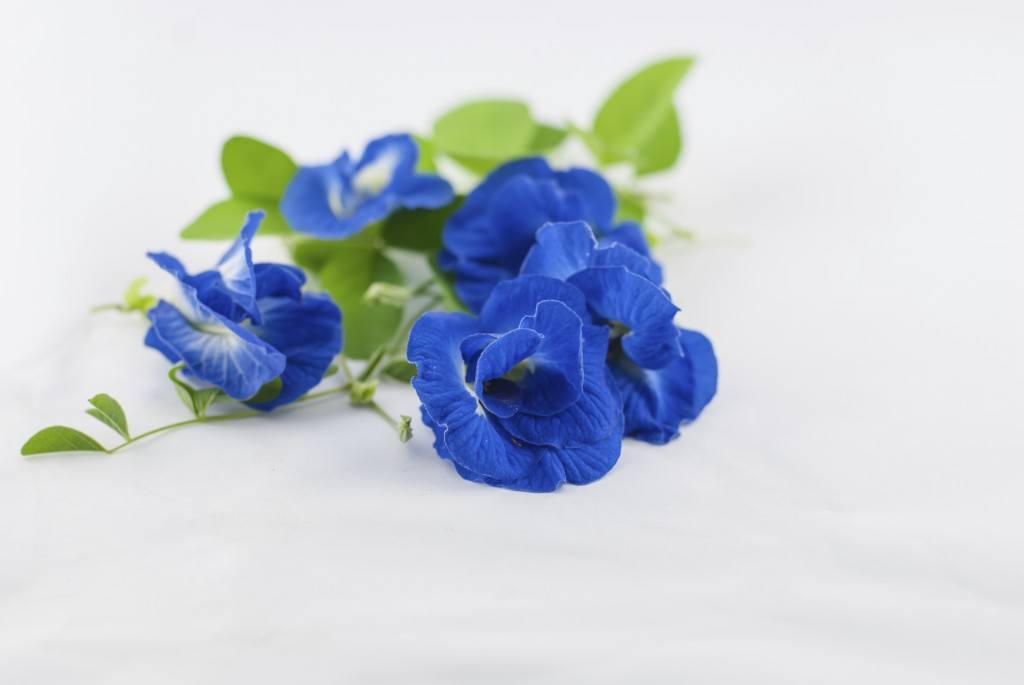 At Centre Point Chidlom, we go out of our way to ensure our guests feel welcome and comfortable from the moment that they step into our hotel. One way we accomplish that is with our signature butterfly pea welcome jelly.
The Butterfly Pea Plant
The butterfly pea plant is a vine that you'll find crawling along garden terraces all over Thailand. Its delicate flower is a gorgeous indigo and has been used to create an all-natural dye for centuries.
In Thailand, this flower is known as dok anchan, and it is still commonly used to make a refreshing herbal tea. Thai people believe that this flower provides a variety of health benefits as well.
Here are some of the benefits associated with the butterfly pea plant:
Makes hair healthy and strong

Gives the skin a healthy glow

Prevents bruising

Relieves some problems with the urinary tract

Improves eyesight and boosts night vision

Relieves eye infections

Stimulates circulation

Detoxifies the body

Slows the ageing process with antioxidants

Bolsters the immune system
A Cool and Refreshing Welcome: Butterfly Pea Jelly at Chidlom
In Thailand, butterfly pea extract is also used to make a sweet jelly dessert. It's a light snack that also has that signature indigo colour. Needless to say, it makes for a wonderfully refreshing treat.
At Centre Point Chidlom, we've taken this jelly and combined it with butterfly pea tea to make cool and refreshing, that all of our guests enjoy upon arrival. Imagine how delightful it is to step out of the Bangkok heat and into our comfortable lobby, only to have one of our friendly staff offer a traditional Thai greeting and present you with this natural refreshing.
There's no better way to treat yourself in Bangkok than to check into one of our comfortable suites at Chidlom. Your cool, butterfly pea jelly is just another way that we help you feel relaxed and welcome during your time in Bangkok.  
Take Advantage of Our Summer Promotion
But it's just the welcome jelly that makes Centre Point Chidlom such a great place to stay this summer. We're also offering an attractive promotion, valid for the month of April to coincide with one of the hottest periods in Bangkok.
This is our special 'Bed and Breakfast' promotion, and it starts with special privileges and a top-up 10 per cent discount (just enter this code when booking online: AP1610). But that's only the beginning.
As a guest, you'll enjoy a daily buffet breakfast at Blue Spice restaurant, as well as complimentary Wi-Fi access for the duration of your stay. Here are a few other services and amenities that are also included:
Complimentary welcome platter of fresh, seasonal fruit in your room

Complimentary coffee and tea in the lobby

Free tuk-tuk shuttle service to BTS Chidlom (during available hours only)
This special promotion is only available via our website, so be sure to enter the code 'AP1610' when you book your room online. And don't forget – you'll be greeted with a warm smile and chilled butterfly pea jelly as soon as you arrive!