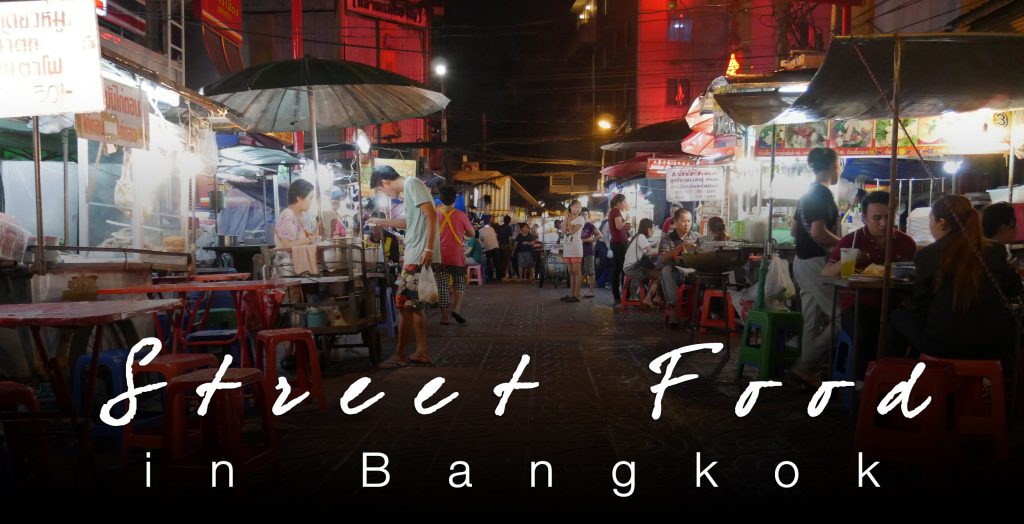 Thailand is famous for its flavourful cuisine. It regularly ranks amongst the top ten countries in the world for eating out. But what's perhaps most intriguing about Thailand is that you don't have to spend a lot of money in order to enjoy some of the best culinary creations currently being served up here. In fact, you could easily make an argument that the best, most authentic cuisine in Thailand isn't found in Michelin-starred restaurants or gastropubs. Instead, it's being served up by street-side vendors.
One of the most amazing things about street food in Bangkok is that it's completely without pretence. Seating is on makeshift chairs and stools at collapsible tables. Garnishes are only added when they directly enhance the flavour. The singular goal is to create delicious food as quickly and affordably as possible.
If you're planning on spending any time in Bangkok, you'll definitely want to set aside some time to enjoy the local street food. But with some 12,000 street food vendors here in the capital, deciding which stalls to visit can be a daunting task. That's why we're dedicating a post to how to find the best street food in Bangkok.
Delicious Street Food
With that in mind, we're recommending that guests of Centre Point Chidlom look to the west for the most authentic and delicious street food experience. Specifically, we recommend taking a short ride to Bangkok's Chinatown.
Locally known as 'Yaowarat', this is one of the most famous street food centres in Bangkok, and it's easy to get to there by taxi from the hotel. Yaowarat is famous for its culinary scene, with an even mix of Thai flavours, Chinese flavours and a fusion of the two. You'll find small street-side restaurants here that have been in operation for generations. It really doesn't get more authentic than that.
What Street Food to Look for in Yaowarat
The truth is that you could spend an entire holiday in Yaowarat sampling the local street food, and you still wouldn't have tasted everything this area has to offer. With that in mind, we're going to help narrow down the selection by making a strong recommendation.
One of the most famous dishes to order here is kuay chap. This is essentially flat rice noodles served in a soy-based sauce and with various forms of pork. There are many places to order this dish in the Yaowarat area, but the most famous is most certainly Kuai Chap Uan Photchana (here's the Google Maps location).
If you're interested in tasting kuay chap whilst visiting Bangkok, this is the place to do it. And if you're staying at Centre Point Chidlom, please feel free to ask our staff for their own recommendations, or for help arranging transport to the street-food scene at Yaowarat.