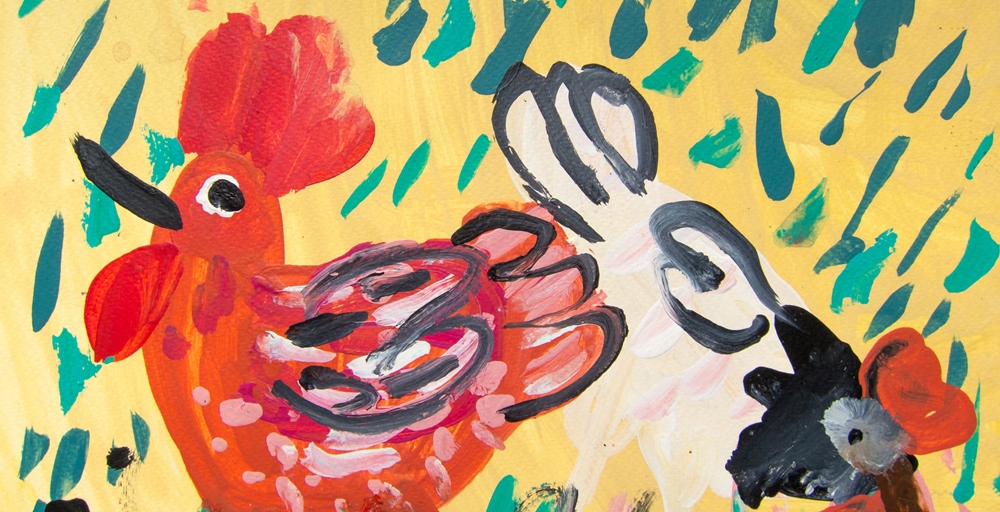 It's almost time for the Chinese New year, and that means that people in Bangkok are gearing for some colourful festivals and exciting celebrations. This is going to be the Year of the Rooster – which is the 10th year of the 12-year Chinese zodiac cycle. Everyone who is born this year will be classified under the sign of the rooster. The last Year of the Rooster was in 2005, and the next won't take place again until 2029.
The Rooster: An Important Symbol in Thai Culture
The rooster is an important animal in Thai culture, as well. In fact, symbols of roosters permeate Thai culture – with many stories and fables dating back centuries. First and foremost, the first letter of the alphabet (kaw kai) stands for a chicken or rooster. It's often the first character that young children learn, and they always think of the rooster when they recite this letter.
In that sense, the rooster is often viewed as a symbol of new beginnings. It accompanies the first letter of the alphabet, so it also makes sense the rooster leads the way to new beginnings. In Western culture, this might be similar to the way that the first and last letters of the ancient Greek alphabet – alpha and omega – often stand in as symbols for the beginning and the end, respectively.
The Year of the Rooster may technically be the 10th of 12 years under the Chinese zodiac, but in Thailand, it feels more like the first. It stands for an auspicious year and a time for new beginnings.
Thai Proverbs and Idioms about Roosters
The rooster also comes up in many different Thai idioms and proverbs. This is, after all, a highly relatable animal that just about every Thai person has at least some experience with. You don't have to travel far down the side streets and alleys of Thai cities and towns to hear the sound of roosters crowing. When an animal is this common, it's no surprise that it finds its way into so many expressions and figures of speech.
One of the best-known Thai proverbs featuring a rooster says the following:
A chicken is beautiful because of its feathers; people are beautiful because of their clothes.
This is similar to the English proverb, 'Fine feathers make fine birds'. As with any good proverb, there are at least a couple of ways to interpret it. One is that beautiful, eye-catching clothes are what make a person beautiful. Another is that a person dressed in finery is still just a person, just as a rooster with fine feathers still a rooster.
Another much older Thai proverb about roosters is equally instructive:
If you stand a duck in place of a rooster, how will you hear its cry?
This proverb is more along the lines of the English saying that you can't put a round peg into a square hole. Roosters and ducks both have their purposes, and you can't substitute one for the other.
Stay with Centre Point Chidlom this Chinese New Year
The team at Centre Point Chidlom sincerely wish all in Bangkok a happy Chinese New Year. And if you're planning to be in Bangkok during this festive season, we encourage you to have a look at our promotions page to see how much you could save by staying with us!