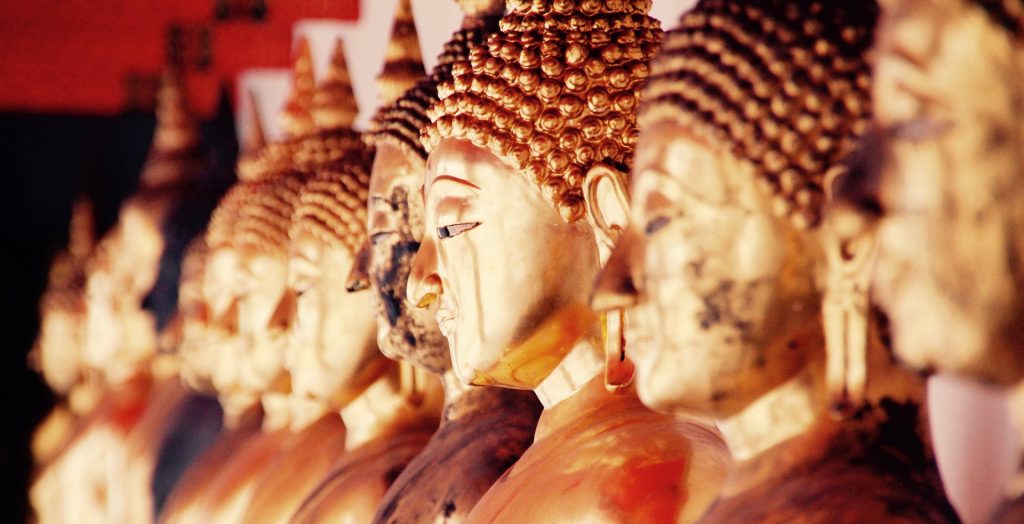 In light of the passing of HM King Bhumibol Adulyadej, the New Year's celebrations held in Bangkok are likely to be toned down a bit this year. Thai people are currently involved in a mourning period, and this has prompted many event organisers to voluntarily scale back on their festivities.
But for those who are planning to join the countdown in Bangkok on 31 December, there are still plenty of places where you can enjoy this. If you've ever celebrated the countdown in Bangkok before, you're likely to notice that the music is a bit quieter this year – and there probably won't be any fireworks displays at midnight.
However, the toned-down events of this year's New Year's celebration present visitors with other opportunities. At Centre Point Chidlom, we view this an excellent opportunity for our guests to explore the more traditional aspects of a Thai New Year's celebration. That's why we recommend that those who are interested in learning more about how Thai people celebrate New Year's Day pay a visit to Wat Pathum Wanaram.
A Centrally Located Temple in Bangkok
Wat Pathum was founded in the 1850s, and its location has evolved into one of the best in Bangkok over time. It stands across the street from Siam Square, and directly between the shopping malls of Siam Paragon and CentralWorld. With that in mind, it's easy for guests of Centre Point Chidlom to pay a visit to this temple.
The grounds of this temple are peaceful and serene – and they make for an excellent diversion from a day of shopping any day of the week. However, during the New Year's period, there are likely to be many more people visiting this temple to make merit and ring in the New Year in traditional Thai fashion.
How Thai People Celebrate the New Year
We should note that there are several different New Year's celebrations observed in Thailand. The most important is Songkran, which is held in April and considered to be traditional Thai New Year's celebration. But Songkran has its own set of traditions and practices – and counting down to midnight isn't one of them.
Likewise, the Chinese New Year is also observed in Bangkok and other major cities around Thailand. When it comes to the Western-style New Year's celebration on 1 January, this tradition has been observed in Thailand for about 70 years or so.
But at this time of year, many Thai families will also visit their local temple to make merit, listen to teachings and participate in other rites and activities. This is a great time to visit an authentic temple in Thailand, as many of them will be hosting special New Year's-themed activities to promote prosperity and good fortune in the coming year.
If you would like to pay a visit to Wat Pathum whilst staying at Centre Point Chidlom, feel free to let our staff know. They can assist with directions and arranging transport, and they may also have a few tips on what activities to engage in during your visit.