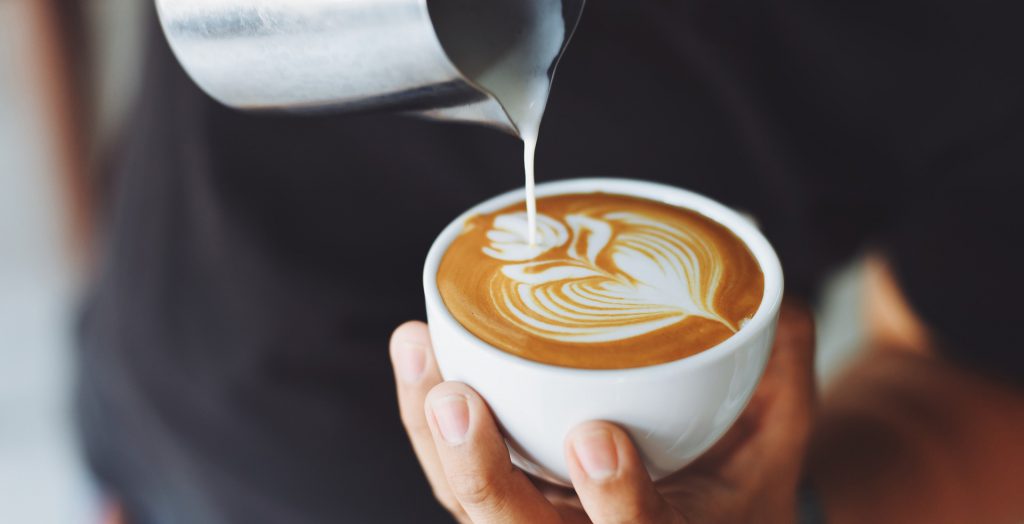 Some would argue that dessert is the best meal of the day. While there are many delicious and famous Thai desserts around Bangkok, you'll often find that your sweet tooth is craving cookies and cake. At Mr. Jones Orphanage, you can find your ultimate sugar rush.
This dessert shop is more unique than any other dessert shop you'll find in Bangkok. Not only do they serve some of the best sweets in the capital city, but the decor inside the dessert cafe is truly one of a kind.
You'll be reminded about what it's like to be a kid again since there are many handcrafted wooden toys dispersed all throughout the venue. Mr. Jones Orphanage originally got its name from a children's book and is trying to connect with your youthful spirit. You can also play with smaller toys, such as Legos, as you enjoy your dessert with a cold glass of milk. Don't worry about feeling awkward, you won't be the only adult enjoying themselves in this free spirited cafe!
After checking out the cafe ourselves, we've provided a thorough review on what you should order when visiting Mr. Jones Orphanage and what makes it so special!
The Sweetest Sweets at Mr. Jones Orphanage
There's no doubt you'll find your favorite dessert at Mr. Jones Orphanage. This place is a treasure chest for all things sweet, sugary, and chocolatey! When I visited for the first time, I wanted to try every single dessert. I had to hold back but I was able to try a few customer favorites.
If you are a chocolate lover and can't help buying a candy bar anytime you go to the store, you'll definitely want to order a slice of the Kit Kat cake. This cake will make you feel like a giddy kid again. This standard chocolate cake is covered with Kit Kat bars along the outside of it with chocolate M&M's sprinkled on top. Yep, that's right, this is a chocolate-on-chocolate cake, and worth every bite.
If you'd prefer a more classic cake, you won't go wrong by ordering the red velvet cake. If you've never had red velvet cake before, there's luckily nothing extreme about this favorite other than the fact that the cake is dyed red. At Mr. Jones Orphanage, the red velvet cake is soft and spongy with thin layers of cream cheese icing in between. This is an excellent slice to have with one of the espresso lattes.
Another favorite amongst customers is the giant Oreo cake. You'll notice it when you're checking out all the other cakes in the case since it looks like a huge Oreo cookie! The chocolate cake creates a sandwich with rich buttermilk icing in between it. I kept trying to dunk my bites into my glass of milk, like I used to when I was a kid!
If you're not too big on cake but you still want to try a few sweets, there are other tasty treats on the dessert menu. When I come back, I definitely want to try the fruit tarts and one of the homemade pies. If you decide to come to Mr. Jones Orphanage on a hot day, be sure to check out their list of milkshakes.
Mr. Jones Orphanage is definitely a delightful dessert shop you won't want to miss. Luckily, it has two locations in Bangkok, one being in Siam Center. Siam Center is one of the largest international malls in Thailand, with over 200 stores.
It's located in the Chidlom district, and area known for its mega stores and shopping malls. If you're looking to take advantage of the awesome sales and fashions in Bangkok, you will want to spend time in the Chidlom district.
Staying in Chidlom, Bangkok
If you're looking for a place to stay while you tour around Bangkok, Chidlom is an excellent district to stay in. Not only will you be close to Mr. Jones Orphanage, but you'll also be in walking distance to the BTS city metro and other fun attractions around Bangkok.
Luckily, Centre Point Hotel has a location in Chidlom making it one of the best options for you to stay at since it's central to many things. Our rooms and suites are in walking distance to two metro stops and Lumpini Park. Check out the amenities and room accommodations here on our website. We hope you have a splendid trip tasting some of the best desserts Bangkok has to offer!